Exploratory testing is a test flow that provides additional test coverage and usability assessment, using a non-scripted testing approach.
Exploratory testing is non-scripted, no-constrained observational-based testing.
There are two variants of exploratory supported by Testspace:
Spec based observations
Session based observations
Both types support pushing issues to GitHub.
Spec Observations
When running a spec additional observational content can be added. To add observational comments click on Observations, located at the bottom left of the spec dialog: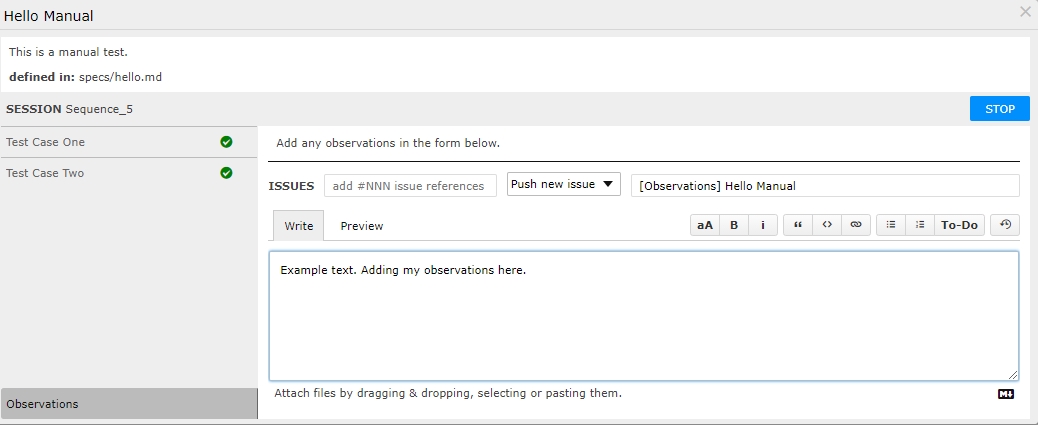 The ISSUES associated with observations is defaulted to Do not report
Session Observations
Session observations are created by selecting the Exploratory button in the creation dialog:
Once the Session is created a built-in Exploratory session spec will be provided.
The Exploratory is a generated spec used to capture observations by one or more testers for the session.
The Exploratory session can be executed by multiple users. All of the observations will be automatically added to a GitHub Issue, named after the session, and automatically placed on the GitHub board if configured.